What is MADD?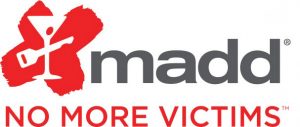 In Springfield in Missouri, it is possible to hire an attorney with a specialty of helping clients who are faced with a driving while intoxicated violation. Driving while intoxicated is an offense that can lead to the loss of a driver's license, fines and incarceration. Anyone who is operating a vehicle while influenced by alcohol is risking their life and the lives of other individuals. Before 1980, many people did not understand the dangers of driving while intoxicated, but when Candace Lightner's daughter was killed by a drunk driver, she began a nonprofit organization to inform the public about the devastation that drunk driving causes.
What are MADD's Goals?
Today, Mothers Against Drunk Driving has established at least one office in each province of Canada and each state in the United States. This organization has a goal of reducing the incidents of drunk driving by teaching about alcohol safety and helping the victims of drunk driving accidents. The MADD headquarters are located in Irving, Texas, and it has a board of directors, president and CEO. After Lightner's child was killed by a repeat drunk driver in 1980, she wanted to bring attention to the large number of individuals who continued to drive vehicles after injuring or killing someone.
Where are MADD's Offices Located?
When a movie was aired on television in 1983 about the death of Cari Lightner, the public was outraged by the statistics concerning the large number of individuals who were driving while intoxicated. The MADD organization received more attention in 1988 after a drunk driver killed 27 individuals who were on a school bus. In 1989, the MADD organization expanded to Canada, and by 1994, the nonprofit organization was considered one of the most popular and well-known groups of its kind. In 1999, MADD also decided to focus on the issues of underage drinking to help prevent driving while intoxicated violations.
DWI Springfield in Missouri
A major focus of MADD has been communicating with officials to enforce stronger penalties for drunk-driving arrests. To help a DWI offender understand the impact of their behavior, the individual may face a victim panel. In many cases, judges are able to hear victim impact statements to help them make a decision concerning the conviction of a drunk driver. Contact DWI Springfield in Missouri today to hire a knowledgeable attorney after a drunk- driving arrest.
References:
http://www.dwispringfield.com/
https://en.wikipedia.org/wiki/Mothers_Against_Drunk_Driving