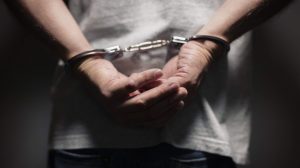 Let's talk about money. Really, except for the world's financially top 1% folks, no one has as much money as they want or even think they need. I certainly don't, and neither do you. I certainly cannot afford a DWI, and neither can you. If you are stopped and arrested for a DWI, then convicted, the minimum you are going to spend in the state of Missouri is $3,000.00. And it only goes up from there. (If you get a second one anytime in your life, it will easily double and could triple these costs.)
Let's break this budgeting nightmare down:
$500.00 fine
$500.00 (or more) alcohol assessment costs and alcohol treatment costs.
$250.00 (or more) probation costs
$50.00 a day for any jail time you may incur
$1000.00 (or more) attorney costs
$1000.00 (or more) car insurance rate increases
These costs are the minimum you will pay for a DWI. If you lose time from work or actually lose your job over the arrest and/or conviction, your budget will be in much worse shape. Also, these costs are figured for just a standard traffic stop and arrest. If the DWI stems from an accident and there is property damage, or worse, injuries or death to people, the costs will cripple your financial status and could take many years to recover from.
You need a well-informed and proven DWI attorney. An attorney that specializes in DWI cases with years of experience. An attorney that understands you and your circumstances and the ins and outs of DWI count cases. An attorney that will win for you. You need criminal defense attorneys Ted Eckelkamp and Dan Romine. You need Springfield DWI at (417) 893-0394.
Ted Eckelkamp and Dan Romine partnered in 2013 to form the first law firm in Springfield, Missouri, dedicated solely to DUI and DWI defense. Their combined years of experience handling DWI and DUI matters along with license reinstatement, SATOP, hardship licenses, SR-22 insurance, and the removal of alcohol offenses over ten years old. They are here to help you.
The first consultation is free, so call them. If does not cost you a dime to discover that they are the best attorneys for you. Also, they have fixed fees for services, meaning they will not rack up hours of billing time. You will know up front what their service will cost you. They work together closely with our you and each other to give you the best defense possible in any given situation. DWI Springfield has the team of lawyers you need and deserve.